BRUSSELS (VG) Mette Frederiksen denied for two months wanting to become NATO secretary general. Today, the Danish Prime Minister gives his full support to an extension of Jens Stoltenberg.
– Stoltenberg was simply outstanding at the helm of NATO for many years, Frederiksen said at the so-called people's assembly in Bornholm on Thursday.
– So if we can make it continue, I think it's a very, very good solution, she added.
SO Danish radio When asked if she might be interested in the job, the Danish Prime Minister replied as follows:
– I am very happy with my work and I intend to continue to do so. So no, I'm not on my way to NATO, she said.
Very topical
On April 21 of this year, VG was the first to announce that Mette Frederiksen was very much in the news to become Stoltenberg's successor at NATO. The information was based on information from a high diplomatic level of the defense alliance.
Two sources later confirmed to VG that his name was on the table among NATO's 31 top leaders – those who ultimately decide who will lead NATO from headquarters in Brussels.
The article was quickly picked up by the Danish media, which has since published countless stories about the possibility of their prime minister changing jobs and moving to Brussels.
Also in recent weeks, sources confirmed to VG that she was among a small number of names considered.
Speculation grew when the Danish Prime Minister was invited to a summit with US President Joe Biden on June 5.
Do you lack Biden's support?
But Wednesday brought FinancialTimes that Biden did not give full support to Frederiksen after that meeting. The British newspaper relied on two sources they had spoken to who had long ruled out the possibility of her being named.
A day later, Frederiksen himself comes out and points directly at Stoltenberg, and gives him open support to continue.
On Bornholm, Frederiksen also said it was to Stoltenberg's credit that unity among NATO member states is now stronger than it has been for a long time.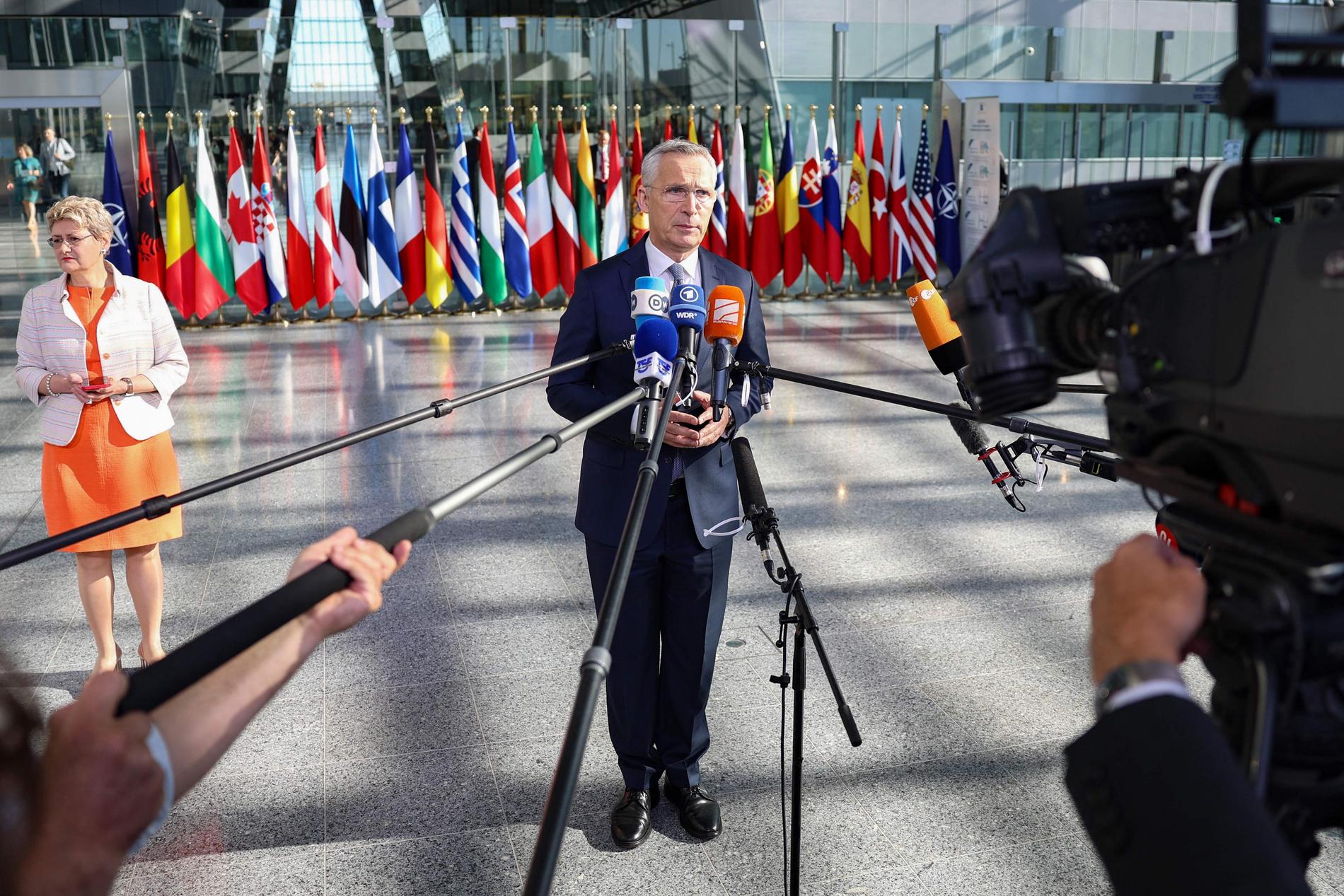 – No other plans
At a press conference in Brussels on Thursday morning, Stoltenberg was again asked if he was ready to continue beyond his term, which expires on October 1 this year.
– I am responsible for all the decisions of the alliance except one: that concerning my future, said Stoltenberg.
Stoltenberg denied – as he has for several months – that he was considering an extension beyond October 1 this year:
– I'm saying the same thing I said: I have no other plans or intentions, and I'm not asking for an extension, he said.
"Hardcore coffee specialist. Unable to type with boxing gloves on. Devoted internetaholic."