Norwegian-Palestinian Alaa Bader Megdad (23) wonders why she and other Norwegians are still not on the list of people evacuated from Gaza.
For the third day in a row, a list of names of people who will be allowed to leave war-torn Gaza via Egypt was published on Friday.
On Wednesday, 441 people crossed the border, on Thursday 596 and on Friday 571 people. But many people are still not allowed to go out. No one with a Norwegian passport has yet managed to escape through the border post.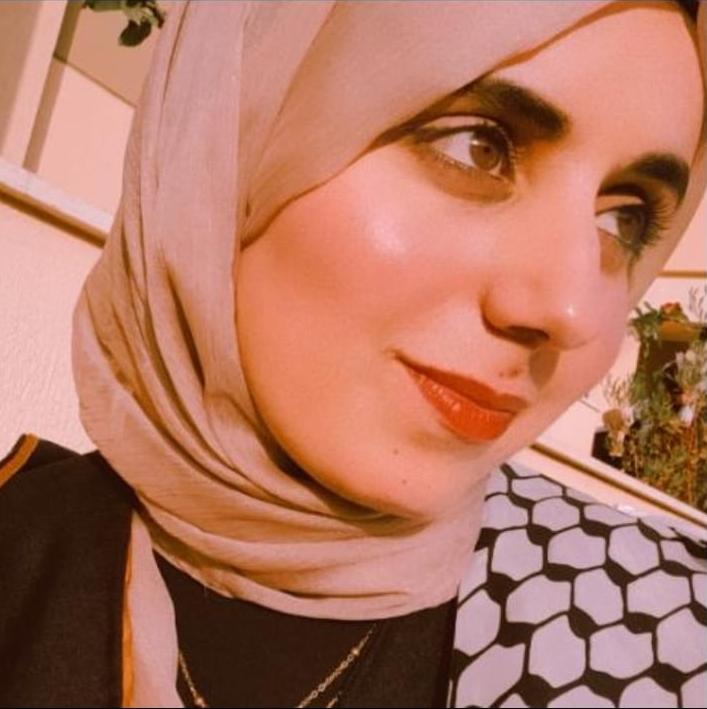 Foreign nationals who escape from Gaza and enter Egypt are approved by the parties that control the conflict's borders.
Norwegian diplomats are working hard to get Norwegian citizens among the selected candidates, but so far others have come to the front of the queue.
– Our main priority is to help ensure that more than 200 Norwegian citizens can leave Gaza. Among them, more than half are children. We are very concerned about their situation, writes Cecilie Skjennald, communications advisor at the Ministry of Foreign Affairs (MAE), to VG in an email Friday evening.
More than 20 nationalities evacuated
So far, the lists of evacuees include citizens of the United States, Great Britain, Ireland, Morocco, France, Croatia, Egypt, Belgium, Netherlands, Sri Lanka , Switzerland, North Macedonia, Italy, Bahrain, Chad, Greece, Azerbaijan, South Korea, Hungary, Mexico, Germany and Indonesia.
"We recommend that you do not go to the border crossing until you have received permission to leave," the Foreign Ministry wrote in a text message sent to Norwegian citizens in Gaza.
Norwegian-Palestinian Alaa Bader Megdad (23) has made several unsuccessful attempts to cross the Egyptian border since the attacks began four weeks ago.
She is now awaiting information from the Norwegian Ministry of Foreign Affairs regarding the evacuation.
– When I see that Americans, British, Italians, Mexicans, French, Germans and Indonesians are traveling, while we just have to wait, some questions arise. It's just sad, writes Alaa Bader Megdad to VG from Gaza.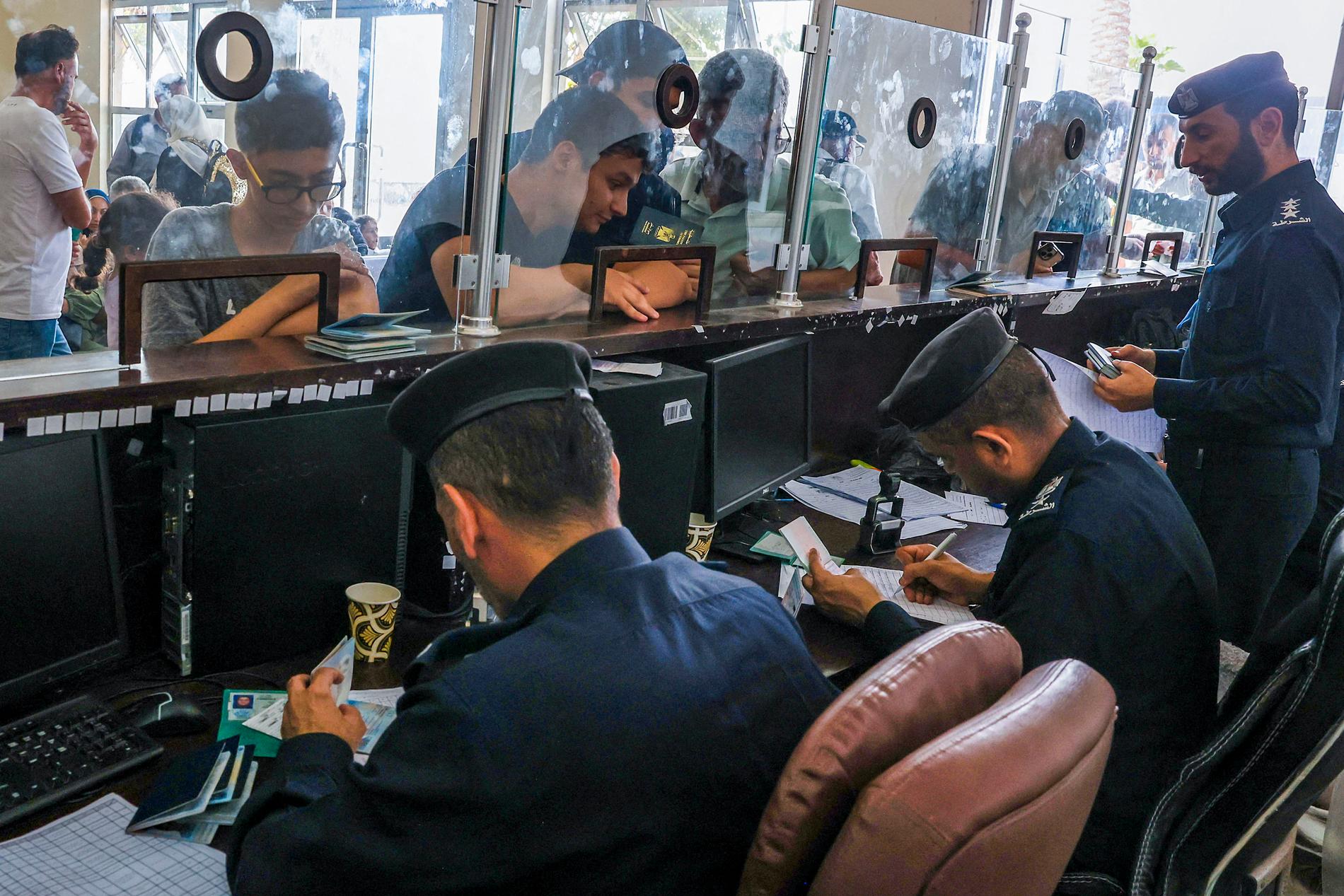 Megdad studied pharmacy at Al Azhar University in Gaza and fled with her grandparents from northern Gaza to Khan Younes after the family home was attacked.
To VG, the young woman confides that she "hopes that the madness will end soon".
– Everyone in Gaza is in danger. We have to queue between 7 and 10 a.m. to get bread. We have no electricity or gas, we have returned to the time when we only used wood, Megdad tells VG.
Logistics or politics?
To be able to leave Gaza now, you must be approved in advance by the competent authorities, writes the Ministry of Foreign Affairs (VD) to VG.
– Norway must receive prior notification from Egypt when Norwegian citizens are allowed to cross the border with Egypt. We continue to work hard to get Norwegian citizens out as quickly as possible, the communications advisor at the Ministry of Foreign Affairs writes to VG.
– We have not yet received any notification that Norwegians have received such a permit. As soon as we know more, we will inform Norwegian citizens in Gaza, says Skjelland.
Some sources linked to Norwegian diplomacy with whom VG spoke believe that it cannot be excluded that the line adopted by Norway in the Israeli-Palestinian conflict plays a role.
Norway voted with 119 other countries in favor of a resolution on a ceasefire in Gaza at the UN, facing strong reactions from Israel.
See also:
"The only place this resolution belongs is in the dustbin of history," a visibly annoyed Israeli ambassador to the UN said after the vote. Israel rejected the text of the resolution because it does not mention Hamas.
The other four Nordic countries abstained, while the United States, Israel and 12 other countries voted against the resolution.
Actors with knowledge of the negotiations, however, believe that the most likely reason why Norway has not yet been prioritized is logistical rather than political: a relatively large number of Norwegian citizens remain in Gaza. Several of the modestly populated countries that saw their citizens evacuated had only a few, while Norway has more than 200 citizens in Gaza. In this way, "more countries can be crossed off the list" by prioritizing those with few citizens in Gaza.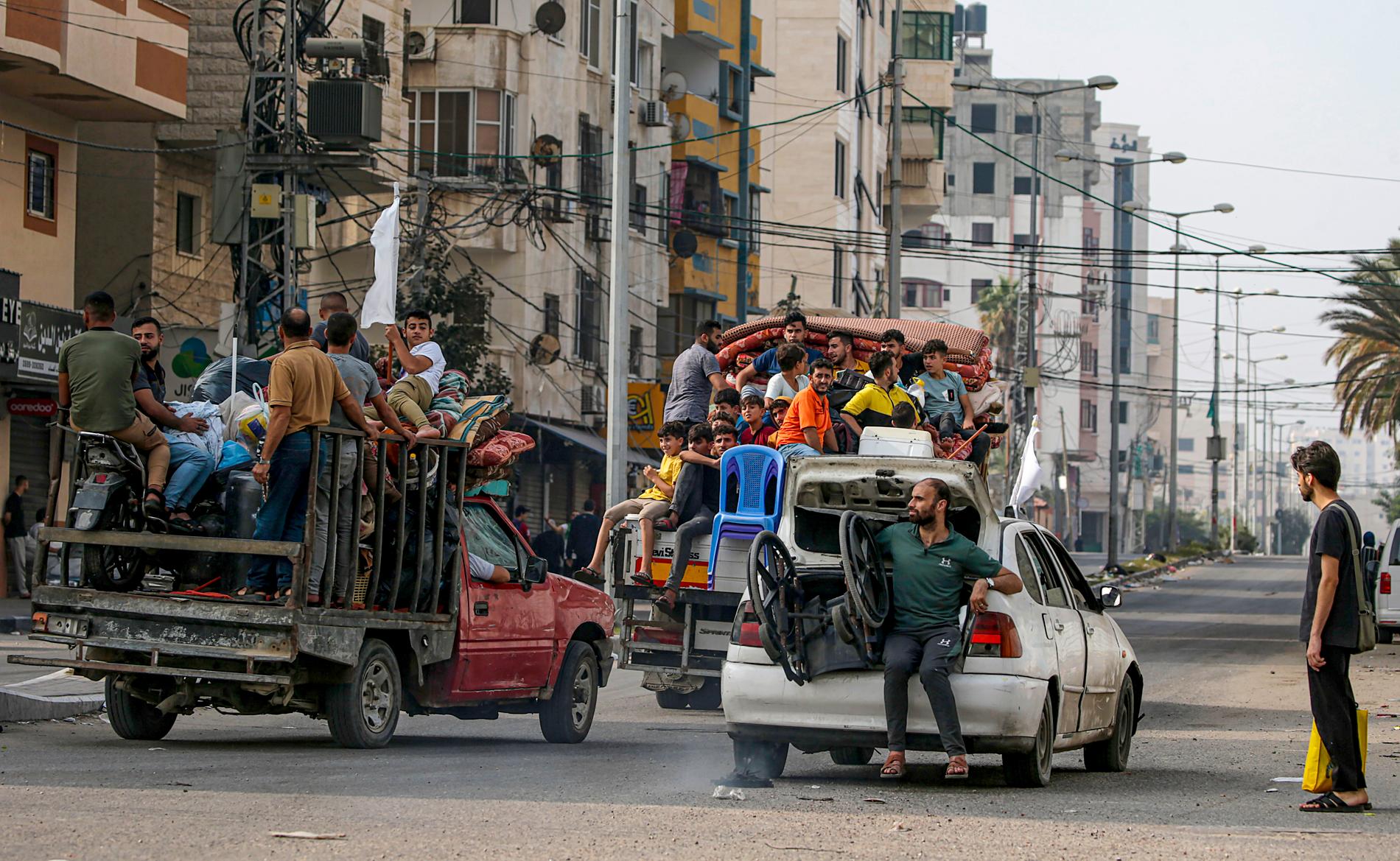 Canadian Ambassador Suggests Explanation
Like Norway, Canada has failed to get any of its citizens out. The country's ambassador recently gave an interview to the CBC, in which he gave the same explanation.
– We do not judge the way in which the selection of countries is made, said the ambassador.
– Some of the countries on the list are countries that did not have many citizens there. (…) I think that's why we saw some of these countries on the list, says Ambassador Luis Dumas.
In total, more than 60 nationalities can be evacuated from Gaza, according to Egyptian authorities.
It is very dangerous to stay in Gaza now. On Friday, it became known that Swedish citizens had lost their lives in the Gaza Strip. This should have happened in October.
"Passionate pop cultureaholic. Proud bacon trailblazer. Avid analyst. Certified reader."